News
"Zwerver I" supports trenching project in Saudi Arabia!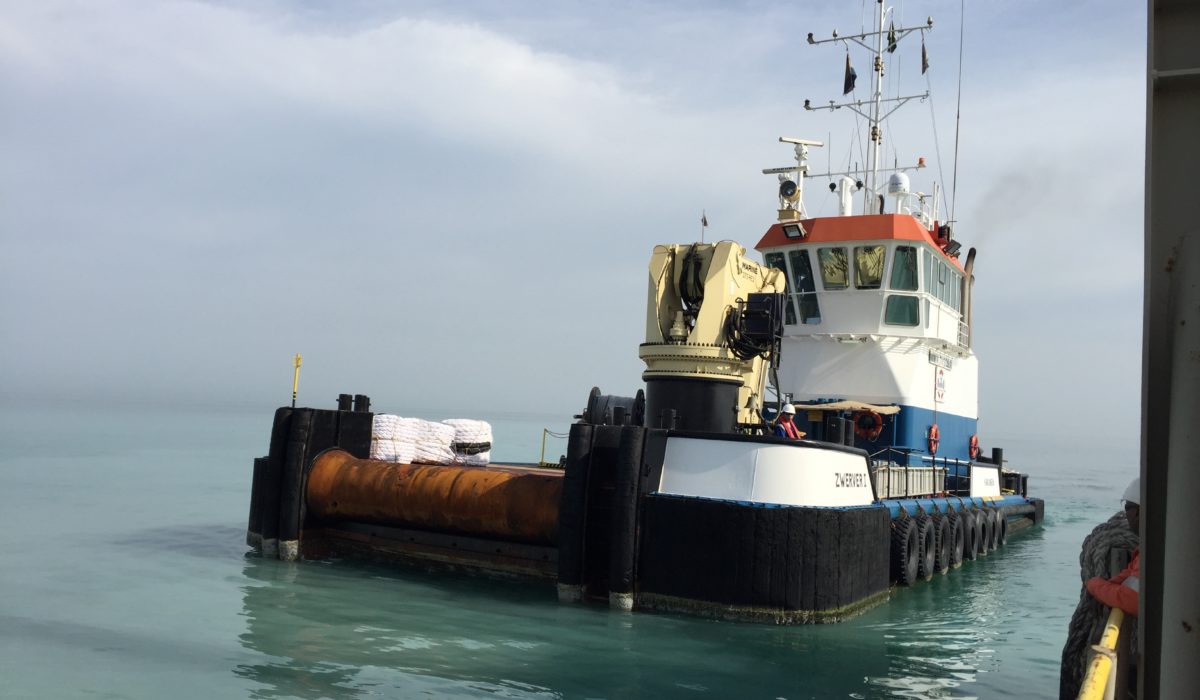 After her project in the Maldives, the "Zwerver I" mobilized for the Hasbah II project in Saudi Arabia.
The vessel supported a backhoe dredger in the Hasbah Oilfield with her operations and carried out pullwire-lay installation works in shallow waters.
Duration of the project was approx. 7 months.