News
"Zwerver II" DP-2 Walk-to-Work vessel Christened!!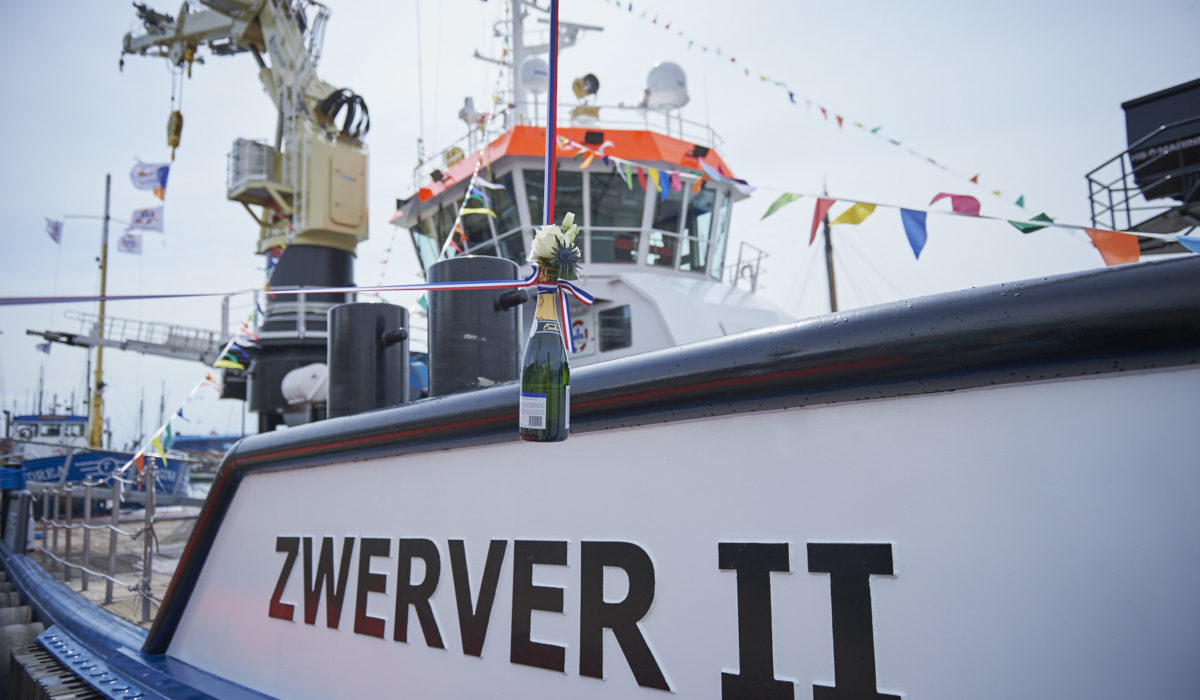 Our new Multi Purpose DP-2 Support Vessel "Zwerver II" is successfully christened on 28th April 2016 in Harlingen by the owners daughter Ms. Matilde van Stee.
After a nice cermony, just before the rainshowers, all visitors, clients and families toasted with us on the new addition to our fleet.
Thereafter everybody took the time to make a tour over and through the impressive vessel.
The vessel headed after the christening to Ijmuiden to mobilize for her first assignment. The scope of work is ROV-support, cable route surveys.
All the specs of the vessel are online now!
"Zwerver II"  –  Walk-to-Work | Offshore Support | Dredging Support 
DP-2, Passive heave compensated gangway system, 4-point mooring, large Knuckleboom-crane of 510 Tm with an Active Heave Compensated winch, a Knuckleboom-crane of 370 Tm.