News
The "Zwerver III" left Rotterdam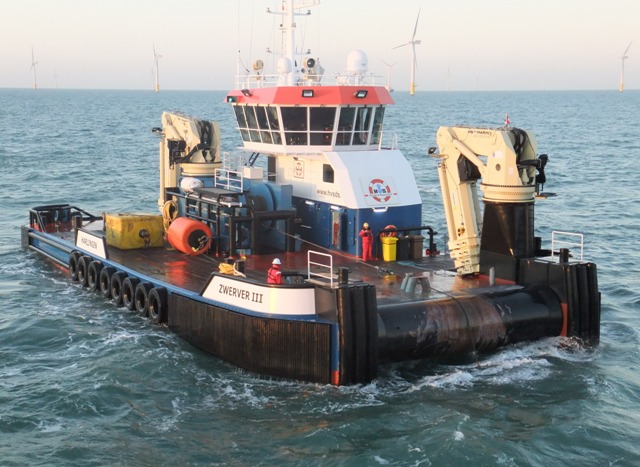 The "Zwerver III" left Rotterdam soon after the commissioning for her first project in the UK.
The vessel started on a cable lay project in Greater Gabbard Offshore Windfarm, located close to Harwich.
During this project, the "Zwerver III" carried out anchor handling, mid-line buoy installation and several other support to the "ASV Pioneer". The cable was laid from the shore-beach beside the OTF in the field, with a total distance of 48 km.
The extremely high manoeuvrability of the "Zwerver III" was shown on this project where high currents and strong winds are usual.