News
The "Zwerver III" left "Baltic II OWF" in Germany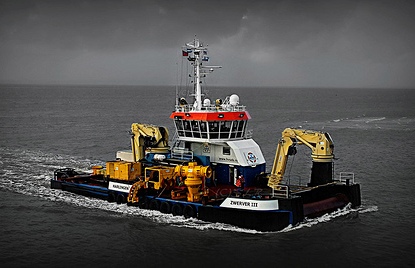 The "Zwerver III" left "Baltic II OWF" in Germany with the Massflow equipment bound for "West of Duddon Sands OWF" in the Irish Sea.
The scope of work is the burial of several export cable joints.
Our main contractor is VSMC. Equipment used for the Massflow/burial operations of Reef Subsea Ltd.