News
DP2 "Zwerver I" chartered for repair works subsea cable!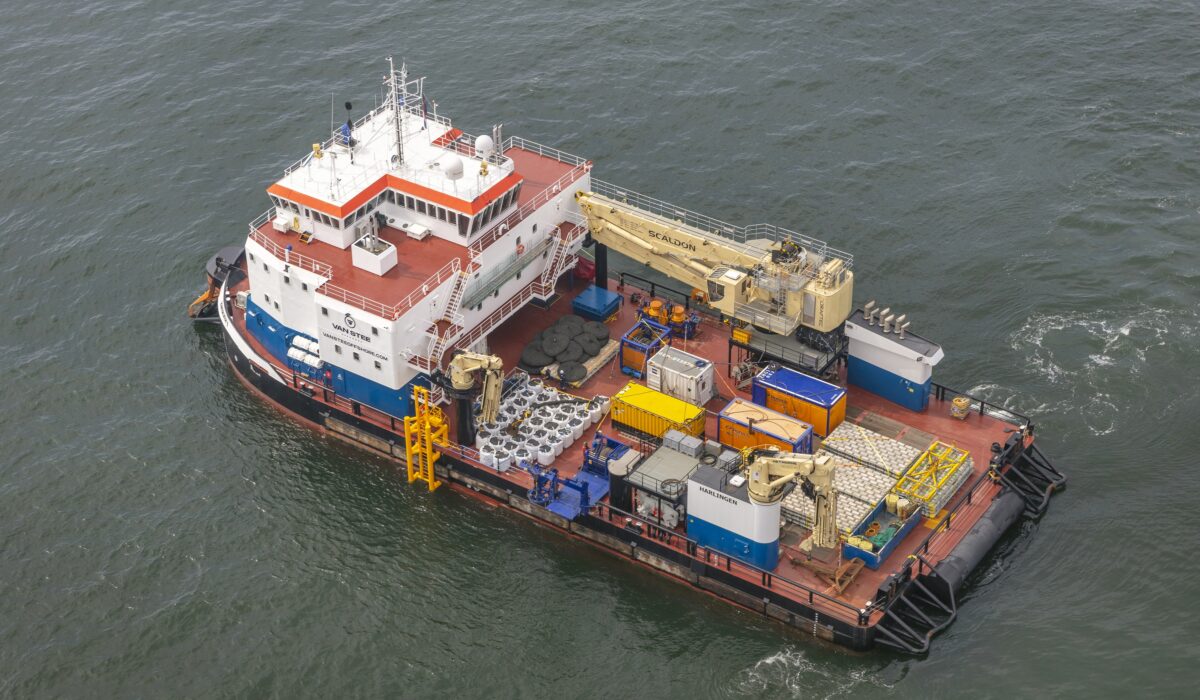 Our DP2 "Zwerver I" was chartered for repair- and remedial works on a subsea export cable in Dutch offshore windfarm.
The vessel was equipped with WROV, CFE tool and was carrying multiple mattresses and gravel/rockbags to fulfil the scope of work.
Backfill operations took place with gravel rockbags and on several places mattresses were installed to cover the subsea cable.