News
DP1 "Zwerver III" – PLGR – OOS cable recovery at Norther OWF!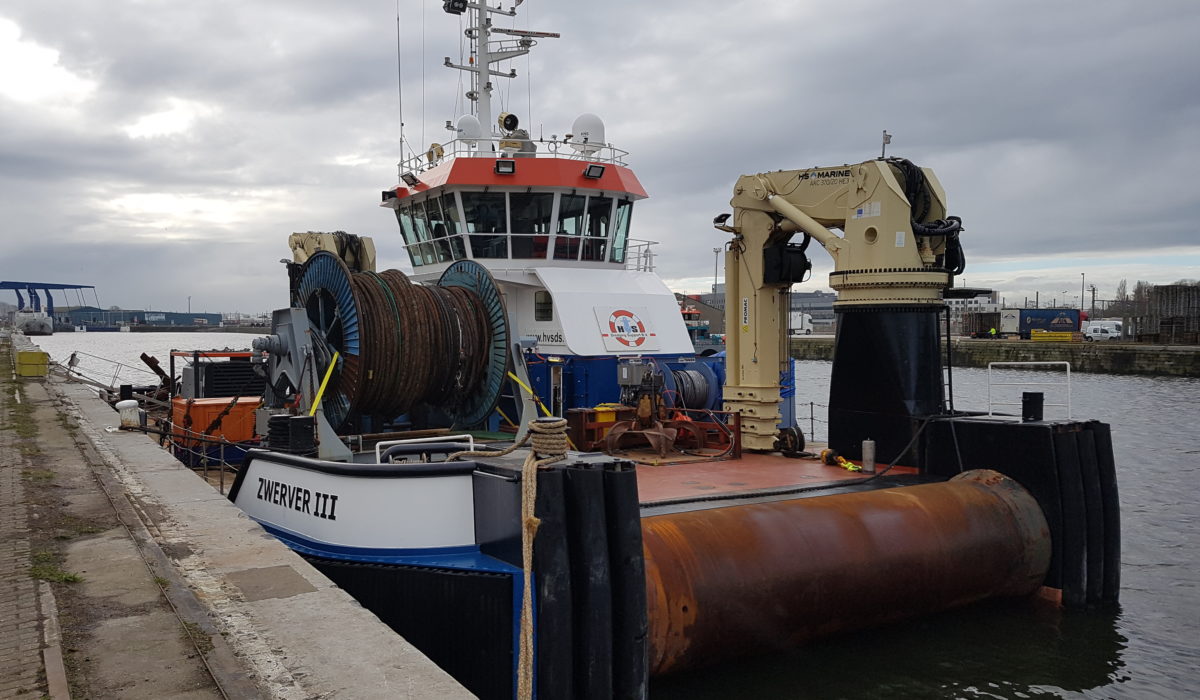 Our Multi Purpose DP-1 support vessel "Zwerver III" started after a short maintenance period of 14 days, a new project at Norther OWF in Belgium.
The vessel was mobilized with a multifunctional spread which included large De-trenching grapnel equipment, large spooler winch for Out of Service Cable recovery and a hydraulic grab system.
On the In-field cable routes, the vessel needed to carry out PLGR operations with a penetration of >1,0 mtr in the seabed and Out of Service cables needed to be removed.