News
DP1 "Zwerver III" – PLGR – De-trenching ops – OoS cable recovery at Borkum Riffgrund OWF!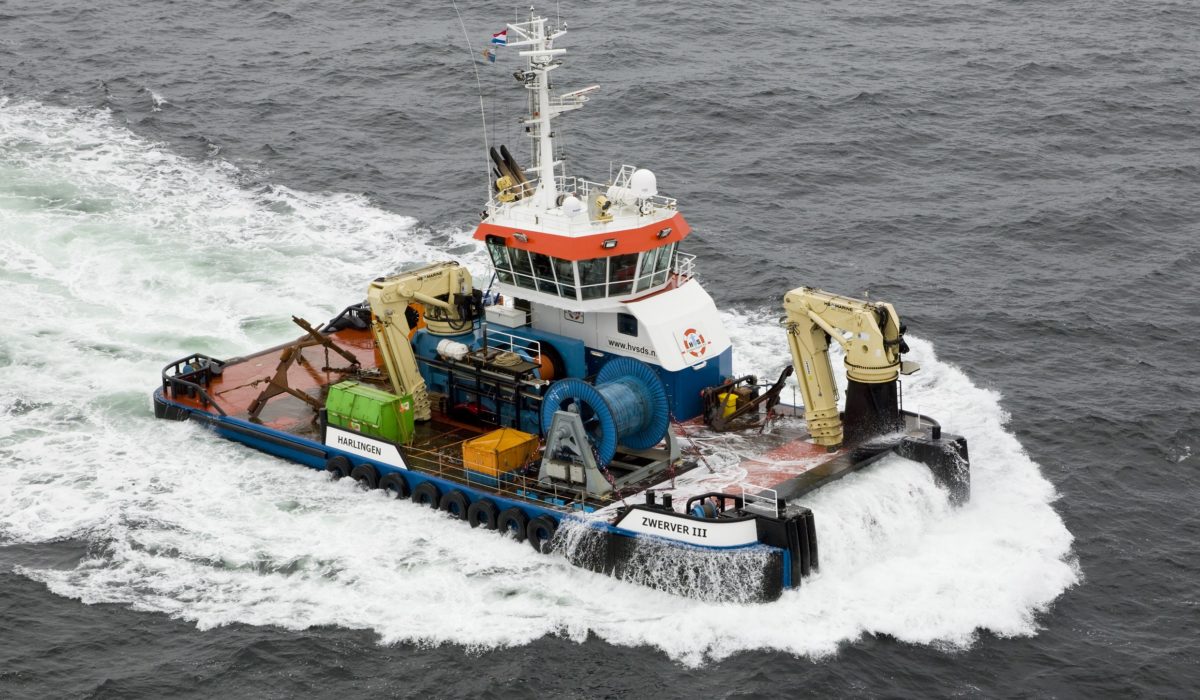 Our Multi Purpose DP-1 support vessel "Zwerver III" finished Out of Service cable recovery and PLGR ops at Norther OWF in Belgium, and went straight to Borkum Riffgrund OWF in Germany.
The vessel carried out similar operations as on Norther OWF earlier in March 2018, which included De-trenching operations, Out of Service Cable recovery and PLGR operations.
The PLGR/De-trenching operations were done with special equipment to achieve a penetration depth of >1,0 mtr in the seabed.